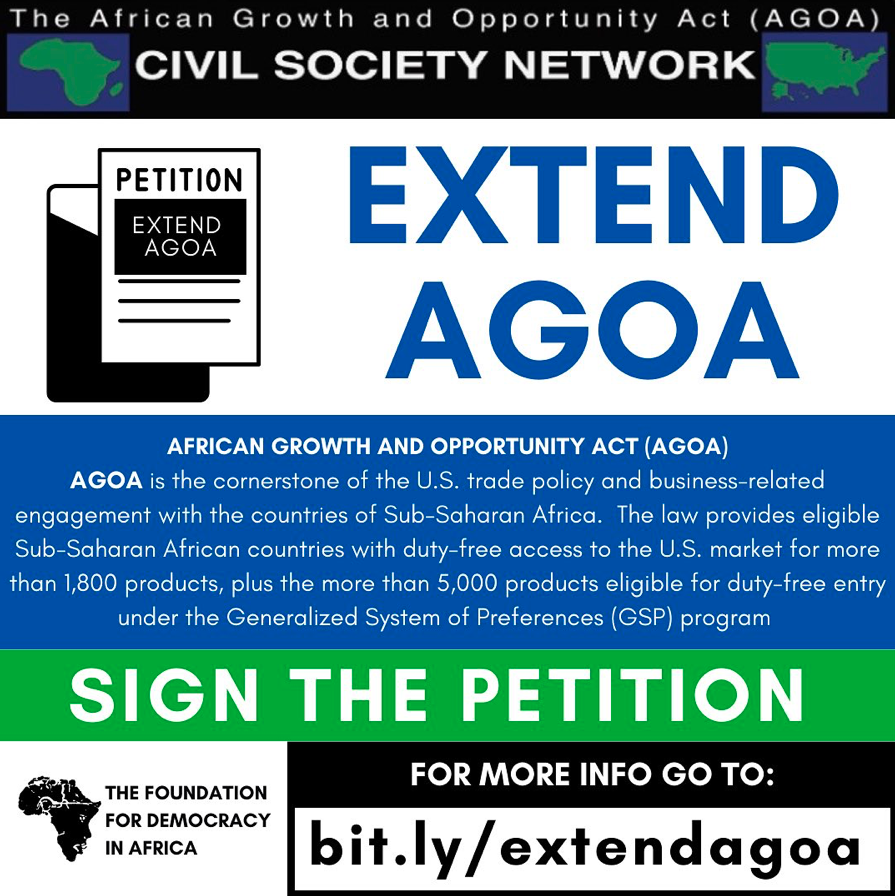 Last Call to Shape Policy and Extend/Expand the African Growth and Opportunity Act (AGOA)! 
We extend our gratitude to those who have already rallied behind our campaign by signing the petition for the Extension and Expansion of AGOA. Your unwavering support has not gone unnoticed.
But wait, there's still time for those of you who haven't yet added your voice to this vital movement. Your voice is a powerful tool, and together, we can make a significant impact on the future of AGOA.

By signing the petition today, you become an advocate for strengthening US-Africa Trade and engagement.
This is your chance to be recognized as a champion for the Extension and Expansion of AGOA.

The AGOA Civil Society Network needs your voice. Join us in ensuring that AGOA continues to benefit economies and promote cooperation between the U.S. and African nations.

Don't let this moment pass you by. Sign the Petition Today, and let's create a better future together!
Sign the Petition Here: https://bit.ly/extendagoa